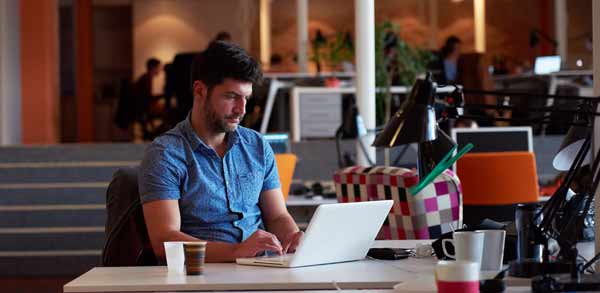 Find a Job in the Video Game Industry
Explore a Wide Range of Video and Computer Game Opportunities
The computer and video game industry is growing and is a major portion of the entertainment industry. The first electronic games were introduced to the public in the early 1970s, and today's versions bear little resemblance to Space Invaders, Pac Man and Pong. Today, it seems like everyone is playing games like Fortnite and Apex Legends, so much so, that Netflix now considers Fortnite a bigger competitor than HBO.
Video Games – One of the Hottest Job Industries!
What does that mean for people who are thinking of a career in the computer and video game industry? It adds up to many opportunities for good jobs for talented and creative people. This industry already employs over 220,000 people in the United States alone. As demand for more and better gaming experiences grows, so will the number of available jobs.
Games are continuing to change and evolve over time. Games played on a console are still popular, but the next generation of video games is focused on developing video games to go. Players want to be able to take their games with them, and mobile gaming now represents over 50% of the worldwide gaming revenue. There are also social networking games built for sites such as Facebook and other properties.
People all over the world are playing games all the time on many different platforms!
Consoles…XBox, Nintendo, PlayStation, and others
Computer Gaming…Windows and Mac
Handheld Gaming…DS, PSP, and others
Mobile Devices…iPhone, iPad, Droid
Social Networking Sites…Facebook, Myspace
There are over 2,300 video game developer locations across the United States have have locations in all 50 states and the District of Columbia.
What does this mean to you? It means there is a growing market of consumers who are interested in computer games and who are hungry for new challenges. You could be part of this new frontier in the computer and video game industry, and get well paid for it, too.
Types of Jobs in the Video Game Industry
What kind of jobs are available with video game companies? Here's a few examples of the kinds of opportunities that are in demand:
Working in the computer and video game industry is a very popular field, more than likely because many people think that the industry is about playing games all day long. While there are jobs that do involve playing games, such as being a game tester, the business of developing games for consumers is still a business.
Is this the right fit for you? We can help you figure out whether the business of building games is something that you would do well at. (Hint: make sure you're a team player if you want to be successful.) Not only have we put together an impressive list of the kinds of jobs available in this industry, but we give you the facts about different kinds of educational options available. Get the low-down on video game design college degrees – Associate's, Bachelor's and Master's degree programs. Our profiles include lists of video game design courses and information on how to apply for admission.
Video Game Employer Profiles
Not only have we gathered information for you about the educational requirements to work in this industry, but we have also profiled leading companies. We cover the following:
Company history
Corporate culture
Types of jobs available
How to apply for a job
And it is completely FREE to use!!!
Video Game Industry Careers
The computer and video game industry offers many kinds of employment opportunities for talented, dedicated workers. Competition for available positions is tough, and if you want to find your dream job, you need to arm yourself with knowledge.
The opportunities are there, and you want to make sure you are well qualified for available positions. You can earn an above-average salary working on the next generation of computer or video games and your contribution can help to develop games that have the potential to give hours of enjoyment to many people. Let us help you find the right opportunity in this growing industry.