Video Game Sound Engineer Jobs
A sound engineer or designer working in the computer and video game industry is charged with making the game and its characters come to life. By adding background music, as well as giving the characters a voice, computer and video games become an entertainment experience, not just a hobby. The sound engineer/designer also adds other kinds of sounds to the game. He or she is responsible for making the game more interesting by making sure that explosions, car chases, crowd noises, and weather conditions like storms or rain are included in the game.
This part of the video game production team needs to use their creativity to make sure that the game has the right sound effects to fit its tone and story line. They may need to create just the right sound effect for a game as part of their job responsibilities. Familiarity and an appreciation for the game industry are essential for anyone who wants to work in this capacity.
Search Sound Engineer Job Listings
The sound engineer/designer may be working with real or manufactured sounds. He or she may need to edit and mix the sounds when working on a game project. Another part of the sound design job description is sound mastering.
In Focus: Video Game Sound Design Jobs
Sound Engineer/Designer Education and Training
Prospective sound engineers and designers may want to obtain undergraduate degree in Music and Technology to prepare for their future career. Students who choose this area of study take courses in music, computer science and electrical engineering. They are well versed in the principles of computer music, sound recording, orchestration and harmony by the time they finish the program.
Other people interested in this type of work enroll in an Associate's degree program in Music Audio Production. This program gives students the opportunity to combine their technical and music skills. The program will likely include courses in the following subjects:
Audio Production
Instrumental Studies
Keyboard Techniques
Media and Society
Music Production
Music Technology
Principles of Songwriting
Session Recording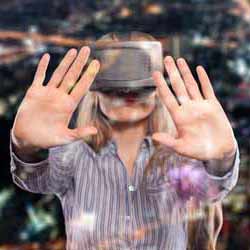 Another program that prepares students for careers as sound engineers/designers is an Associate's degree program in Recording Technology. This option includes courses in:
Applied Music
Arranging
Conducting
Ear Training
Keyboard
Music Composition
Recording Theory
Pay Range for Sound Engineers/Designers
The salary range for sound engineers and designers varies by state. According to PayScale.com, workers with up to four years of experience earn between $25,700-$43,000 per year. After five years, the salary range increases to $29,900-$83,400.
Sound engineers working in New York state earn between $28,500 and $80,000 per year. Salaries for people working in this field in California range from $22,500-$59,000, while sound engineers in Texas can expect to make somewhere between $24,200-$55,000. Here's more information about salaries: